Located next to Paris gay neighborhood, le Marais, on the Place de la République, the Gibus Club is an iconic Parisian gay club. Check their website for the agenda and check for the weekly gay parties.

FRIDAY 7 JULY
A partir du 7 Juillet, tous les vendredis de l'été c'est B(EA)CH PARTY au Gibus !
Une version Summer de la B* PARTY pour la seconde année consécutive...
Cette année place aux Battles !
Les premières à s'affronter sont BRITNEY et MADONNA !
Tous les 3 titres, un tube de BRITNEY et/ou MADONNA à la convenance de Damita J, DJ résident de la B* PARTY !
> Entrée 15e / Préventes 12e
> Pop & RnB Music by Damita J

SATURDAY 8 JULY
Gibus Club presents :
🇧🇷 CHAPADO 🇧🇷 The Brazilian Flavour
00H / 06H
MUSIC BY :
- ANA FLOR (BR/ The Week)
https://soundcloud.com/dj-ana-flor
- AUREL DEVIL (FR/ Excite)
https://soundcloud.com/aurel-devil
Smoking Area / Cocktail Bar / Love Room
20€ at the door / 17€ presales
VIP BOOKING 180€ (4 p.)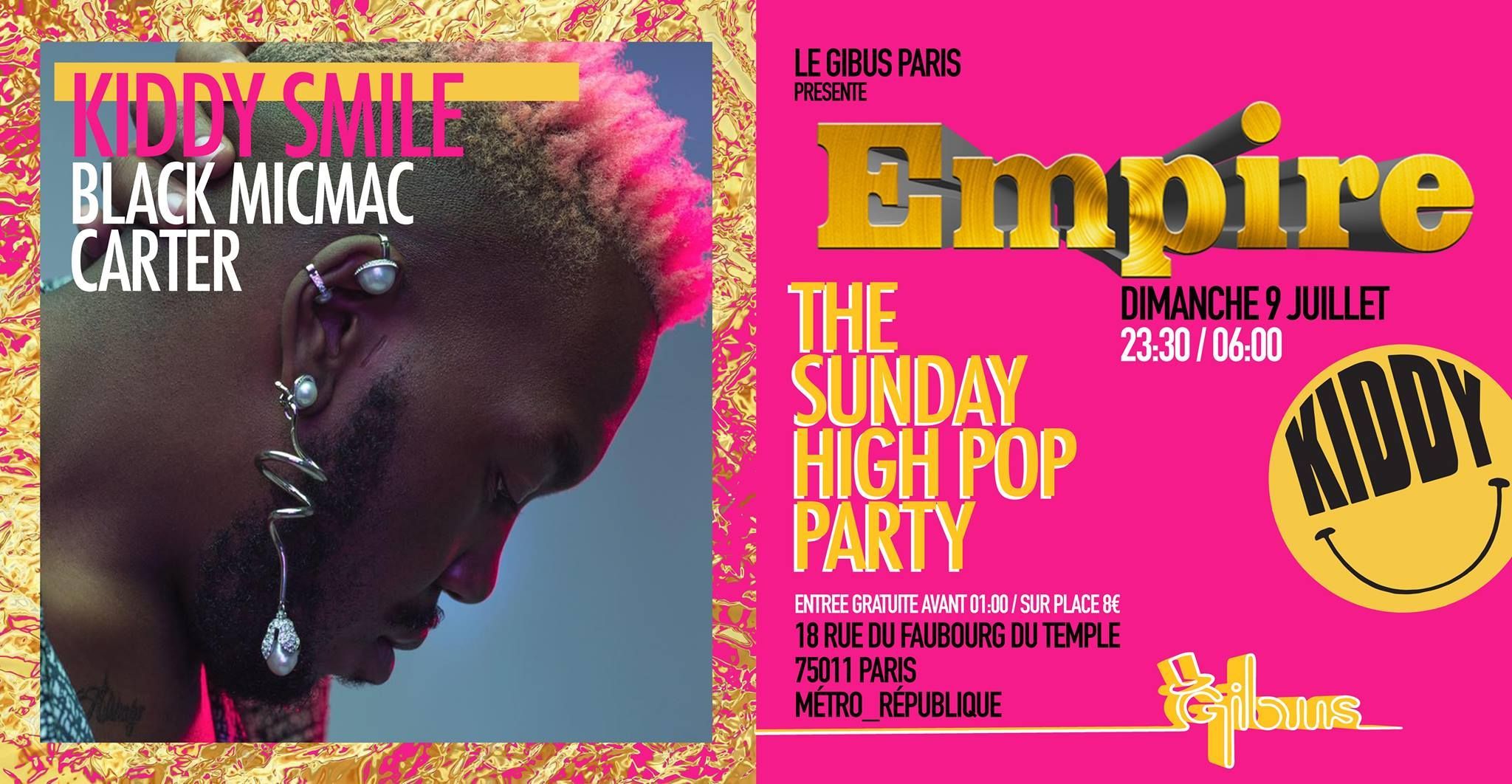 SUNDAY 9 JULY
♛ EMPIRE ♛
Ce dimanche 9 juillet, nous avons le plaisir de recevoir l'artiste incontournable du moment KIDDY SMILE pour un DJ SET en puissance,
Il sera accompagné du collectif BLACK MICMAC et DJ CARTER,
Chaque semaine, le TALENT et la FÊTE investissent le GIBUS Club dans une ambiance RNB / HIP - HOP,
► Table VIP à partir de 85€
► Service CHICHAS pour 20€.
Entrée gratuite avant 1H / 8€ après.
Reservation sur www.gibusclub.fr ou ELYAS 0659821059
18 rue du Faubourg du Temple, 75011 Paris
Métro République
GIBUS MAG # 19
The magazine Gibus : Find all information, the addresses, the photos, the events and the news of the Club
An error regarding this venue or venue closed ?
Let us know!
Are you the owner? Subscribe to our sponsored listing offer.